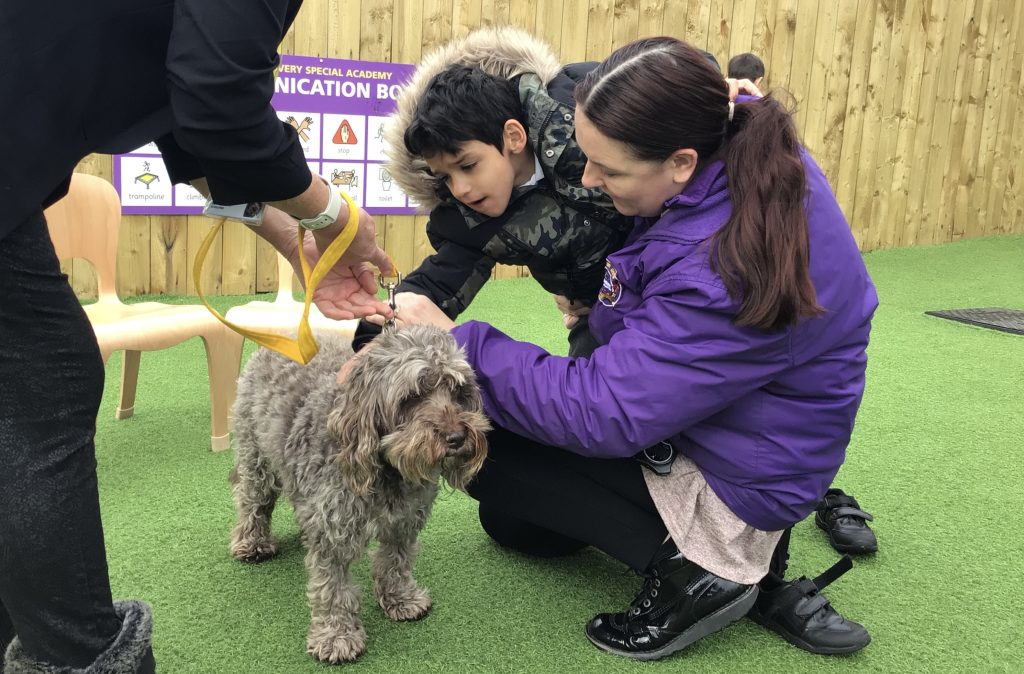 Look at what Leanne's Class have been doing this week!
The Academy has been having two Therapy Dogs visit each class for a number of months now and this week they came to Leanne's Class to meet the children. This is just their third visit to Leanne's Class and the progress seen in the children has just been amazing. Some children were a little unsure at first but they very quickly became confident around Molly and Kayleigh the wonderful therapy dogs: approaching them, stroking them, taking them for a walk around the playground on their lead, and even playing fetch by throwing them the ball to catch. We look forward to more visits from Molly and Kayleigh this Summer term.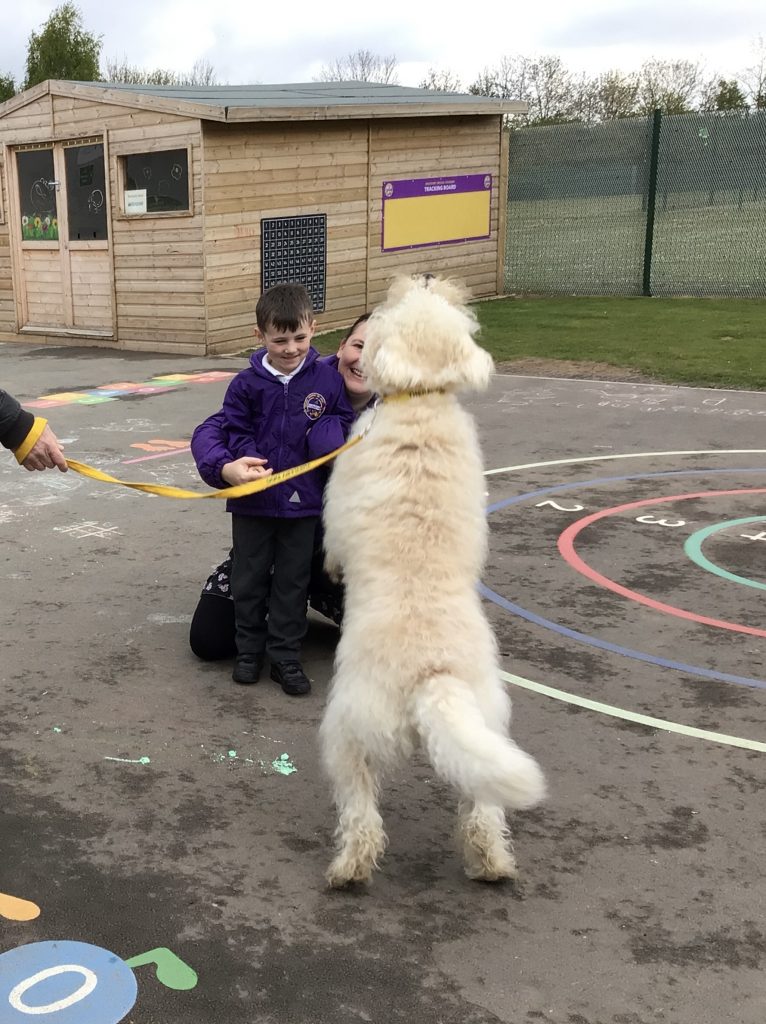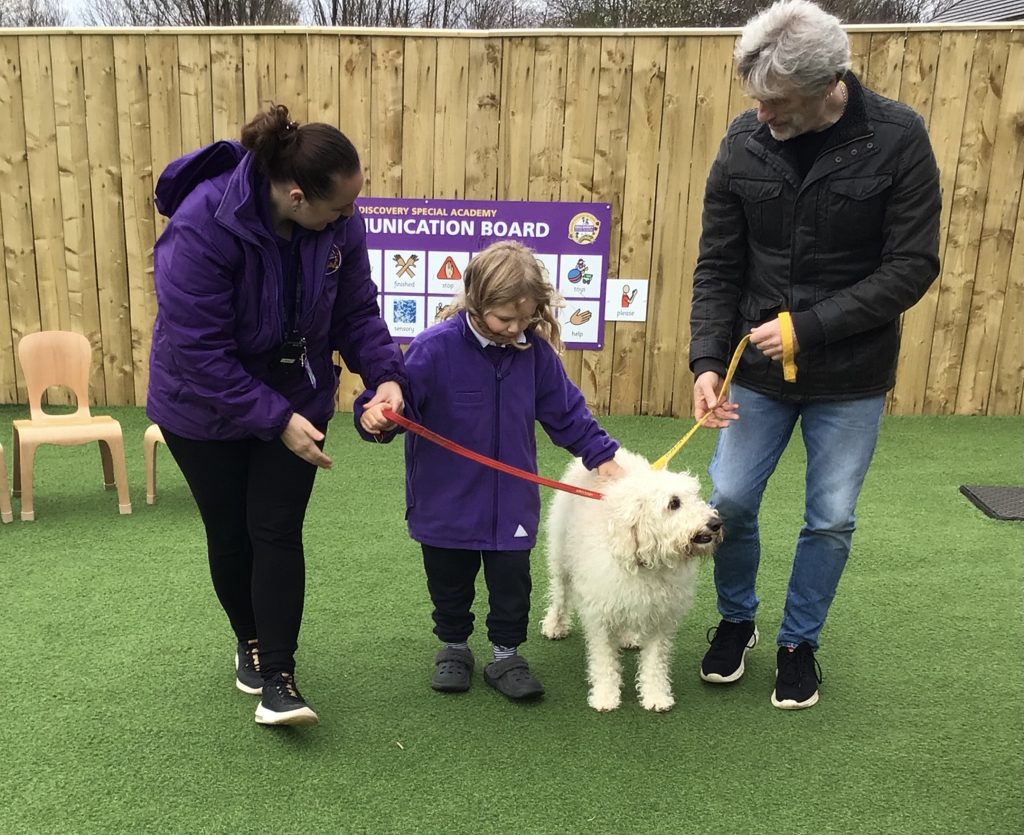 TVED Book Awards 2022
These are the shortlisted picture books for the TVED Book of the Year 2022. We will be reading these in the academy with the children and voting for our favourite. We will share videos of these on the website for you to watch and listen to at home. They will also be available for children to choose in our library.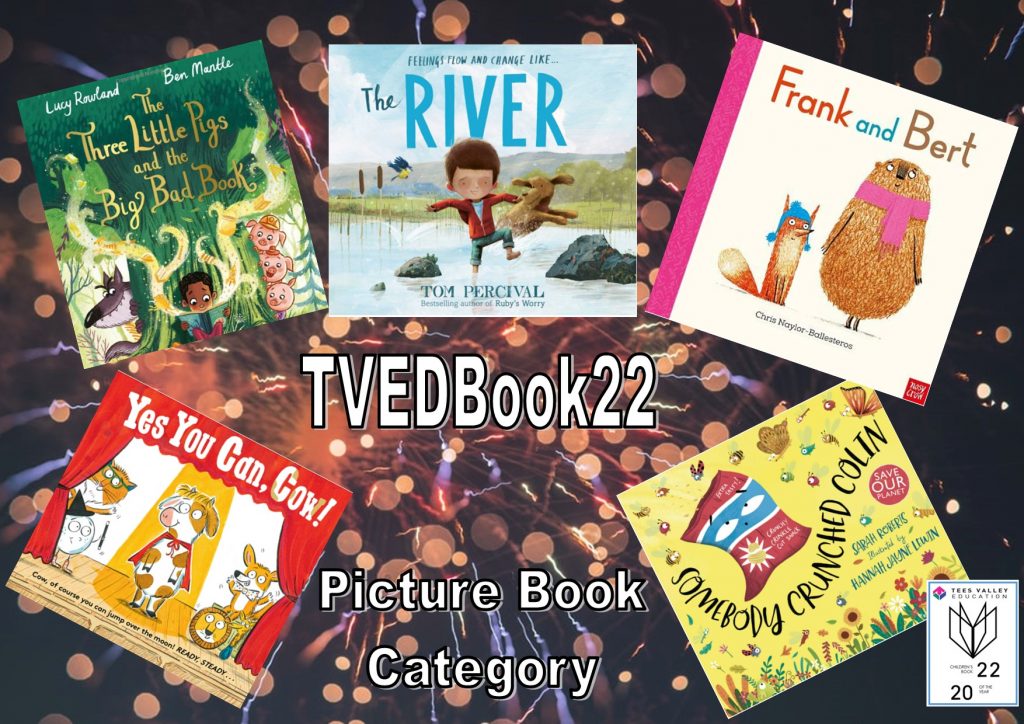 Explorer of the Week
Louise's Class- Todd, for having a fantastic first week back!
Becky's Class- Amber, working hard to recognise numbers and fantastic counting
Cheryl's Class- Lucia, for working hard to recognise numbers and to make sets of numbers to match
Leanne's Class- Otis, for excellent joining in with counting and speech and language activities this week.
Elijah, for saying his first word – "three" when counting.
Zahida's Class- Matthew, for making the right choices
Grace's Class- Benny, for trying very hard with his reading
Hanna's Class- Zoya, for enthusiam and engagement in phonics
Chris' Class- David, for making new friends with pupils in other classes
Michelle's Class- Isla, for being an amazing supervisor and creating a Bog baby story
Dates for Dairies
Tuesday 3rd May- Grace's Class Horse Riding
Wednesday 4th May- Hanna's Class trip to Saltburn
Friday 6th May- Grace's Class trip to Arcadia
Letters