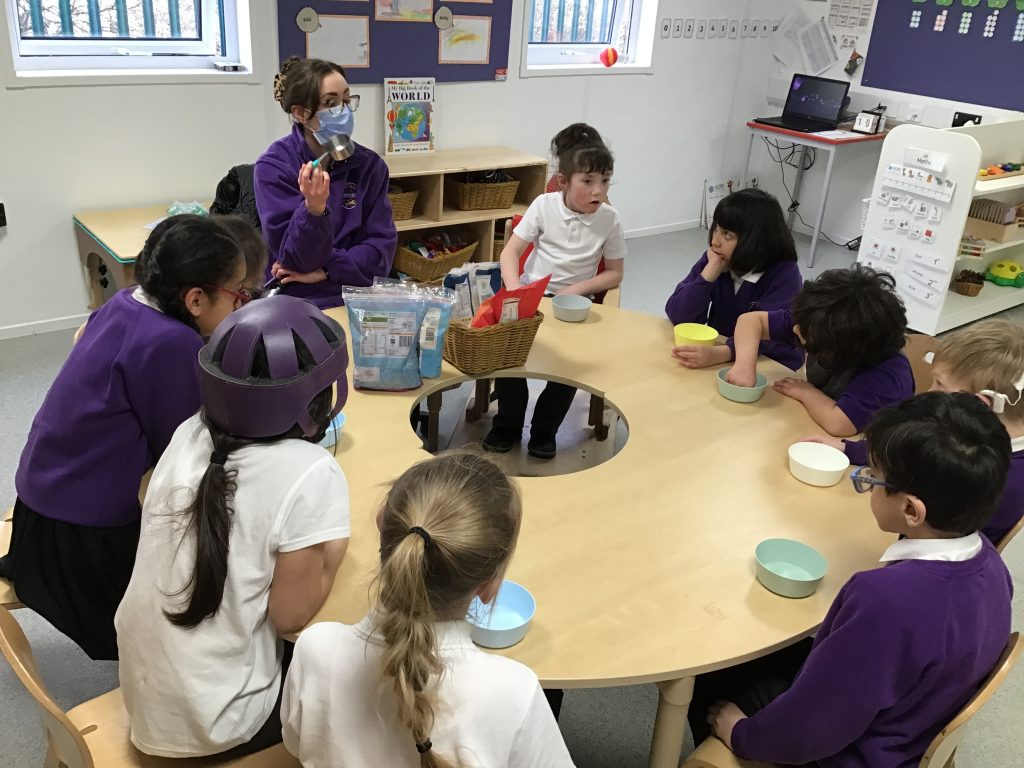 Look at what Hanna's Class have been doing this week!
This week across the academy, we have been focusing on Children's Wellbeing and Mental Health. In Hanna's class, we have been doing lots of lovely activities linked to this focus. We have enjoyed a sensory music, cooking and mindfulness session. We hope you enjoy looking at our photographs showcasing these wonderful wellbeing sessions.
Dates for Diaries
This week is the last week before February Half Term!
Year 6 Swimming Monday 14th and Wednesday 16th February
Michelle's Class- Visit to Pennyman Primary Academy Monday 14th February AM
Chris' Class- Trip to Middlesbrough Soft Play Tuesday 15th AM
Friday 18th February- Zoolab in School
Explorer of the Week
Louise's Class- Leo, for fantastic pretend play in our home corner
Becky's Class- Enas, for using the toilet as part of the daily routine
Cheryl's Class- Noah, for joining in enthusiastically with activities
Leanne's Class- Toby, for learning and using new words
Zahida's Class- Matthew, for trying so hard with movement and balancing in PE
Grace's Class- Oliver, for amazing work on our map of Middlesbrough- especially on the bus!
Hanna's Class- Sofie, for always showing enthusiasm towards your learning
Chris's Class- Sihem, for recognising his name and the names of staff and pupils in the class
Michelle's Class- Aqsa, for always trying her hardest when learning to swim. She listens to instructions very well.
Letters
Lockdown and Invacuation Letter