Reception
This half term we will be discovering all about the farm. We will be learning animal noises and signing their names. The stories we will be focusing on this half term are 'Old MacDonald had a farm', 'Hello Farm how do you do' and 'Farm 1,2,3'. We will be learning the Makaton signs to go with each story and will be able to join in with these in our daily story session.
We will learn to sing and sign 'Old MacDonald had a farm', 'Wind the bobbin up', 'BINGO', 'How many animals on the farm' and 'The cows on the farm go moo, moo, moo'.
Our daily speech and language sessions will focus on communication and we will be exploring our topics and stories through Attention Autism sessions.
We will continue to work on and develop our picture exchanging, developing signs, symbols and spoken words.
We will also continue to focus on developing our independence and self-help skills throughout the term. We will continue to develop the wonderful ways our children learn as we head into our final term.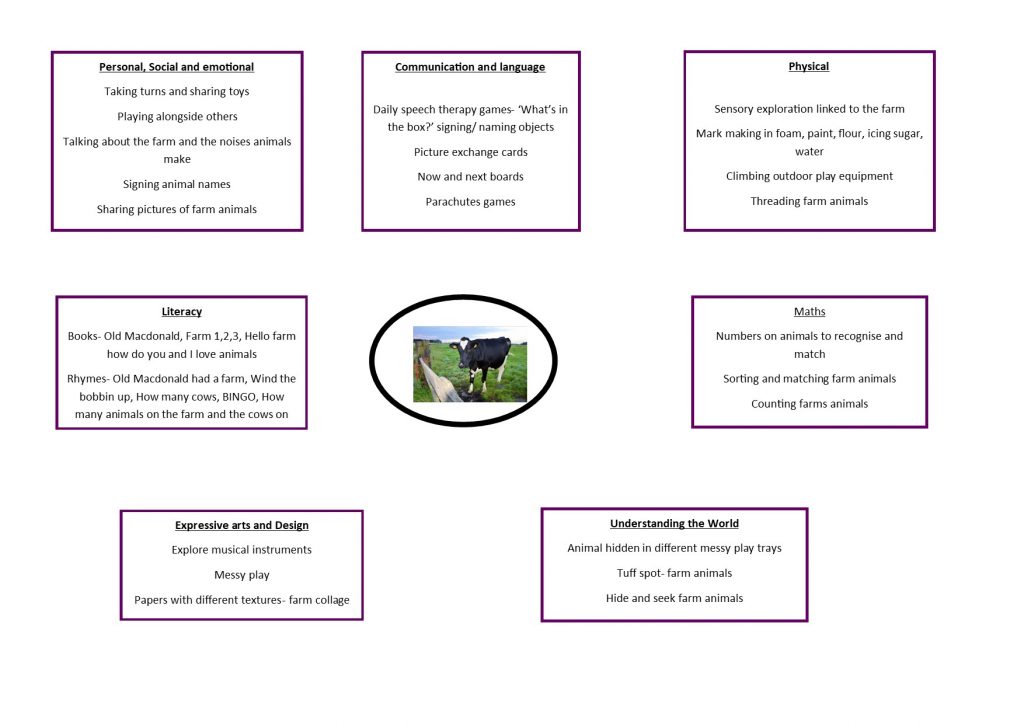 The Hungry Caterpillar
5 Little Monkeys
Play Dough Song
Dear Zoo
We're Going on a Bear Hunt
Songs
Shapes
Jelly Play
How to make a Rainbow
Mr Grumpy Story