Reception
This half term some of us will be learning at home using our website, home learning packs and Showbie.
We will be celebrating and exploring through sensory exploration Chinese New Year, Winter and our academy environment.
We will be discovering all about belonging to the academy community and the special people in our families. We will think about the people who help us at home, school and in the wider community.
The stories we will focusing on this term are 'Brown Bear', 'Walking through the Jungle', 'Dear Zoo'. We will be learning the Makaton signs to go with each story and be able to join in with these at story times.
We will learn to sing and sign '5 little monkeys jumping on the bed 'as well as lots of other rhymes including, 'The wheels on the bus', and 'Row, row, row your boat'.
Our daily speech and language sessions will focus on communication and we will be exploring out topics and stories through Attention Autism sessions.
We will continue to work on and develop our picture exchange, developing signs, symbols and spoken words.
We will also continue to focus on developing our independence and self-help skills throughout the term.
Suggested Timetable for Home Learning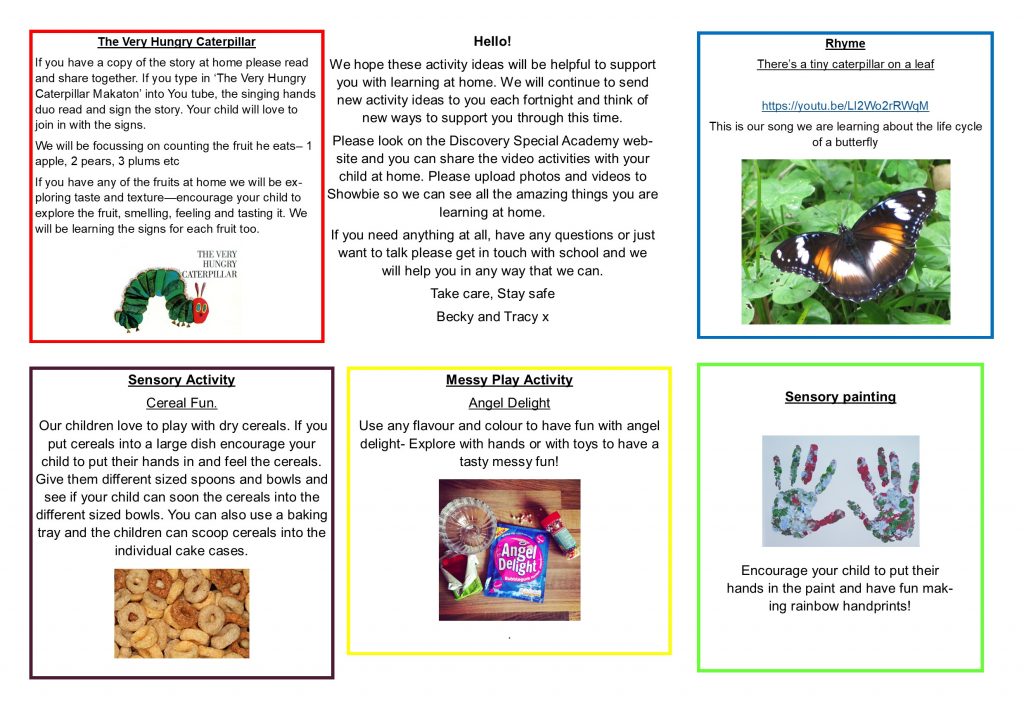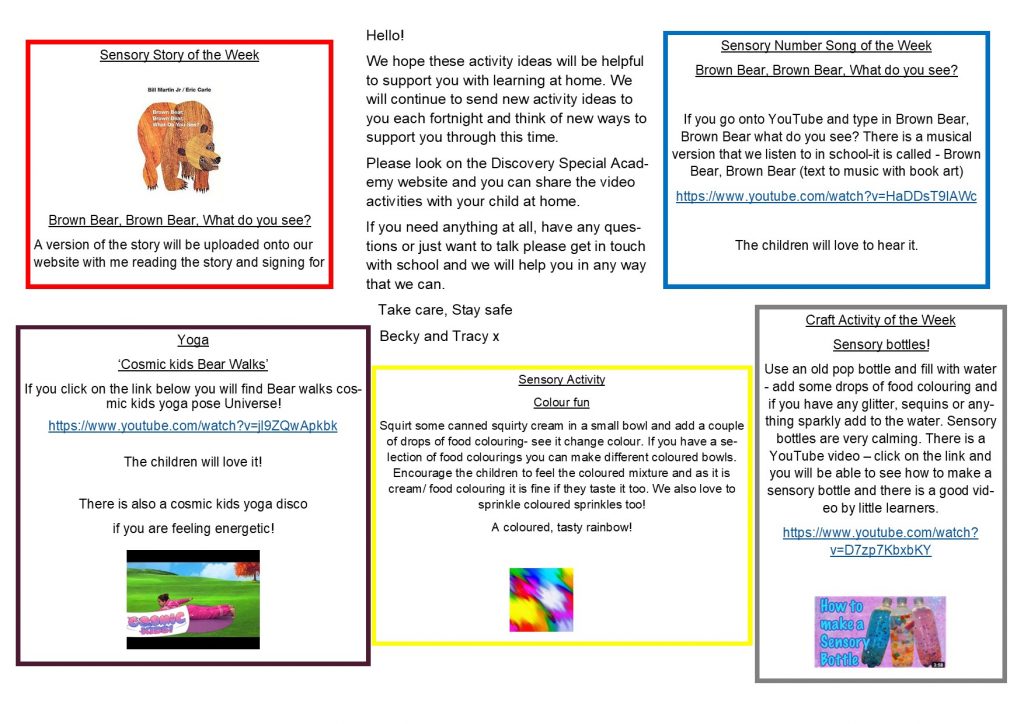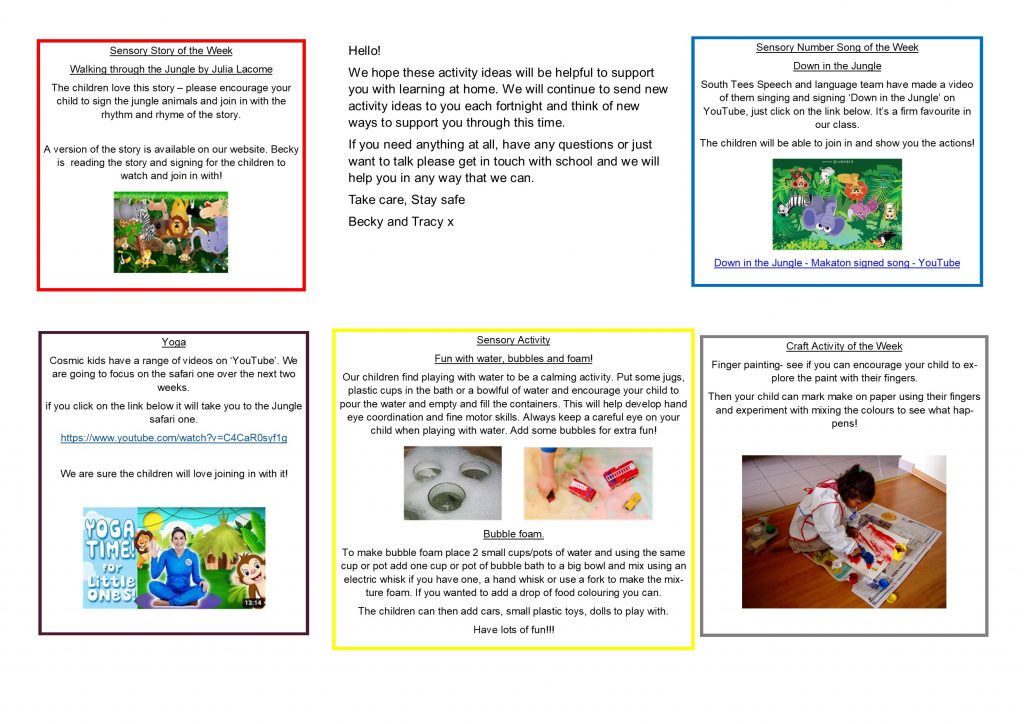 The Hungry Caterpillar
5 Little Monkeys
Play Dough Song
Dear Zoo
Down in the Jungle
Walking through the Jungle
Brown Bear, Brown Bear
Number of the week- Number 3
We're Going on a Bear Hunt
Songs
Shapes
Jelly Play
How to make a Rainbow
Number of the Week- Number 4
5 Currant Buns
Mr Grumpy Story
January Week 1 and 2 Plan
Autumn 2 overview - Celebrations