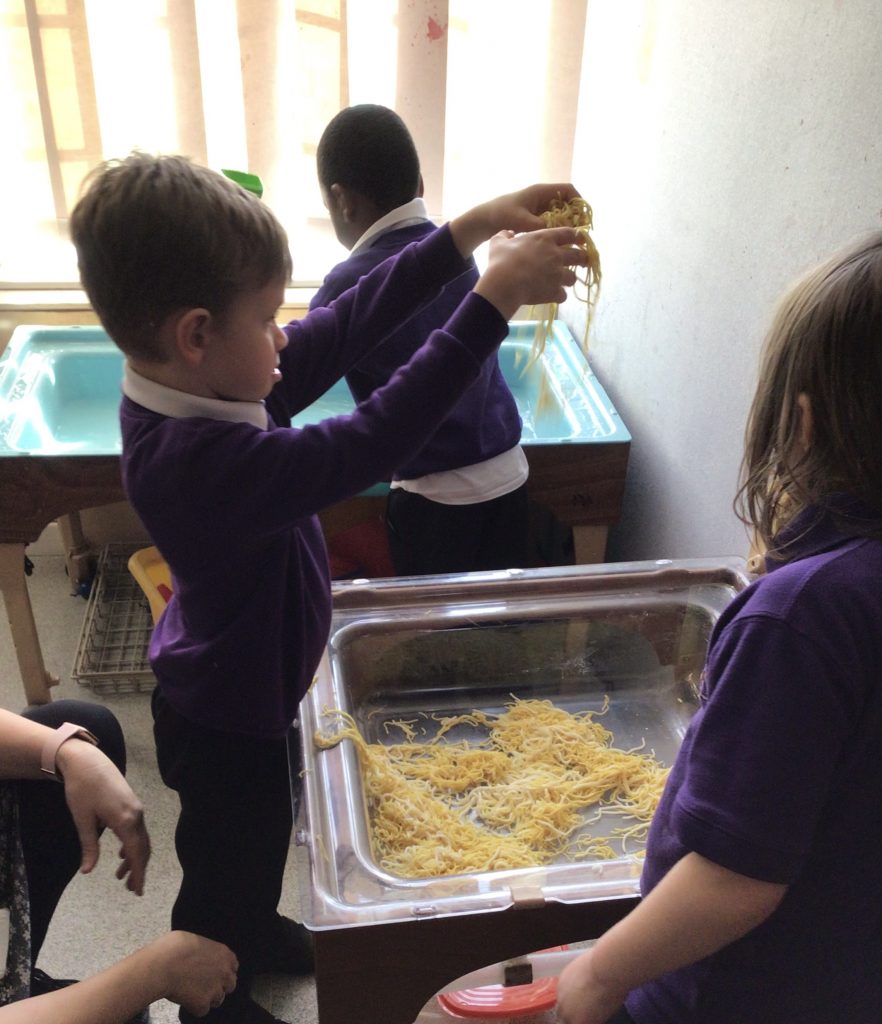 Look at what Leanne's Class have been doing this week!
This week Leanne's class have been learning about and celebrating Chinese New Year. This year is the year of the Tiger. We have listened to music and made our very own carnival with scarves and playing the drums. We have been counting and ordering numbers to 5 with the help of the Chinese Dragon and have made lanterns and Tiger masks. We have explored noodles in messy exploration and enjoyed tasting different foods.
Dates for Diaries
Children's Mental Health Week is taking place on 7-13 February 2022. This year's theme is Growing Together.
Y6 Swimming Monday 7th February and Wednesday 9th February
Chris's Class- School trip to the Supermarket
EYFS trip to sensory
Explorer of the Week
Louise's Class- Hunter,For wonderful dancing to his favourite song
Becky's Class- Malik, For exploring new textures and activities
Cheryl's Class- Jacob, for trying hard with every task this week
Leanne's Class- Jenson, for answering direct questions in class
Zahida's Class- Louie, for doing some lovely maths work and really trying hard
Grace's Class- Amiena, for helping her class create a map of Middlesbrough
Hanna's Class- Kiki, for writing her name independently. Well done!
Chris's Class- Furqan, for increasing his listening skills
Michelle's Class- Holly, for working independently
Letters
Discovery Secondary Phased Approved